Growing together in Christ.
There is one body and one Spirit - just as you were called to the one hope that belongs to your call - one Lord, one faith, one baptism, one God and Father of all, who is over all and through all and in all.
Ephesians 4:4-6
Sundays 9:45 AM
Get Connected. Go Deeper.

We don't need to be reminded of the issues teenagers deal with as they try to live out their faith in a world that's often opposed to their core beliefs. Navigating these issues can be rough. Teenagers get so many mixed messages; the world says one thing, their friends may say another. And we hope they know enough about their faith to know how to make sense of it all.
The Jesus Studies cut through the confusion, teaching students a Christ-centered look at the major issues they deal with in their lives. These lessons are not watered-down, topical Bible studies. This studies reveal how Jesus weighs in on the very issues your students are confronted with on a daily basis.

We would love to have you join us each Sunday at 9:45 AM.


On Wednesday, starting at 6:30 pm, we meet upstairs in the Mueller building with grades 6-12 for games and bible study.

Right now we are in a video study called "Finding Truth".
Christians today face all kinds of challenges when it comes to understanding who they are and what they're meant to do. There's no shortage of options that claim to offer "truth." If we're not careful, we can find ourselves chasing after popular opinion, celebrity opinions, or the tug of our emotions all the while neglecting the unchanging truth found in Scripture.

In this four-session series, pastor and author Francis Chan invites students into the power and confidence that comes from anchoring their identity, purpose, and relationships in the truth of Scripture. Students will walk away with practical steps toward building their lives on the firm foundation of the Bible.


Each summer students across the nation pile into vans and head to camp. We are no exception and are thrilled to say we are going to GENERATE Camp in Brownwood, Texas .
GENERATE camp is 5 days focused on your student's relationship with Jesus Christ. Through intentional Bible studies and powerful worship, students are able to engage with Christ without distractions. We don't want to create a "church camp high" we want to create habits and instill truths that turn students into disciples.
This year we will be attending the serve portion of camp. Our students will attend worship and then head out into the local area and serve others.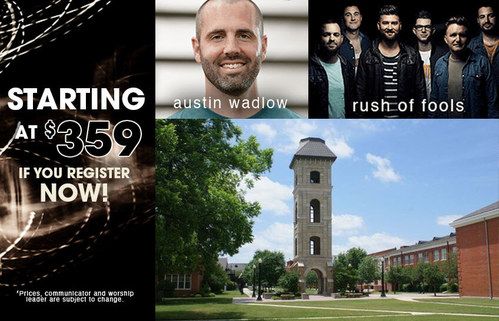 We'd love to hear from you. Fill out the form below to get started.